NBA 2020: Predicting the League's Top 20 Stars in 2020
APRIL 14, 2015
Bleacher Report Media

The

NBA

is easily the most consistent and predictable league from year to year, but it is hardly immune to dramatic change over longer periods of time.

Just think about what the league looked like five years ago. LeBron James and

Kevin Durant

were at the top of their games, but so were

Kobe Bryant

,

Dwight Howard

and

Derrick Rose

. Bryant was coming off back-to-back titles, Howard was a year removed from a Finals appearance in Orlando, and Rose was a season shy of becoming the youngest MVP in NBA history.

What's more, stars such as Steve Nash, Brandon Roy, Amar'e Stoudemire and

Deron Williams

were still featured prominently on the NBA's second and third teams.

Where are those latter names now? Not among the league's elite, that's for sure.

The same will probably be said for many of today's top players in five years' time. Come 2020, those who kept the Association afloat after Michael Jordan called it quits (e.g. Bryant, Tim Duncan,

Dirk Nowitzki

,

Kevin Garnett

) will all be enjoying retirement. Those who ruled the roost after them (e.g. James,

Dwyane Wade

,

Chris Bosh

,

Chris Paul

, Tony Parker, Carmelo Anthony) will be into their mid-30s, the end of their playing days on the horizon.

That doesn't mean the league will be in dire straights a half-decade from now. On the contrary, there's more young, superstar-caliber talent currently plying its trade in the NBA than at any point in recent memory. In five years, that next generation will be busy winning championships, hoisting MVP trophies and hogging All-Star, All-NBA and All-Defensive honors.

The question is, who, exactly, will be collecting those accolades when the year 2020 rolls around? To get a glimpse into the NBA's future, Bleacher Report consulted a handful of scouts and front-office personnel before predicting who the top 20 players in the league will be in 2020, based on present ability, the sustainability of their current exploits and their potential for future improvement. Read on to find out who made—or, rather, will make—the cut.

Note: All ages listed represent how old the player will be on Jan. 1, 2020.
1 OF 20
Bleacher Report Media

When it comes to prep players, Brown is currently the cream of the crop.

DraftExpress

already has him listed as the No. 2 pick in the 2016 NBA draft—and not without reason.

If not for Ben Simmons, the Australian prospect who's bound for LSU this fall, Brown would probably be the consensus top high school player in America right now. Brown's high school squad actually handed Simmons' its first loss of the season

back in December

.

Rankings aside, the Georgia native has all the tools to be a tremendous pro. He's built like an NBA wing (6'7", 221 lbs) and can create offense off the dribble. His jumper could use some work, but, then again, whose couldn't at the age of 18?

Scout's Take:

"He's a big kid who takes the ball to the rack and can dribble. He's got a good handle. I don't think his outside shot is that great. But at the same time, he's not sitting out there shooting it because he can just go to the hole. He's definitely someone who, at this age, he's possible [to be elite in 2020]."

Best-Case Prediction:

Brown dominates the college ranks as a freshman, goes No. 1 in the 2016 NBA draft and promptly develops into an All-Star, with the potential to supplant the likes of Kevin Durant,

Paul George

and Giannis Antetokounmpo as the league's preeminent wing.

19. Dragan Bender, PF, Maccabi Tel Aviv (Israel)
2 OF 20
Bleacher Report Media

The natural nickname (The Dragonbender) is nice, but it's Bender's game that truly stands out. The Croatian teenager has the tools to be a fantastic all-around player: a 6'11" build, a solid jump shot, a strong feel for the game, good footwork in the low post and a preternatural ability to deliver pinpoint passes.

What Bender needs, more than anything, is time—time to add to his portfolio of skills and polish those already present, time to work his way onto the senior squad at Maccabi Tel Aviv, time to mature physically and fill out his thin frame.

Give him that time, though, and Bender could be what's next in basketball.

Scout's Take:

"He's going to be a future star. He's going to be one of those guys. He'll be the No. 1 pick. He's that good. He's a talent. He can do it all. He can post up, he can play three-ball, he can drive, he can kick, he can rebound. He's just skilled. He understands how to play the game. He's perfect."

Best-Case Prediction:

Bender arrives stateside as a top-five pick in the 2016 NBA draft and develops, in time, into the NBA's next great European import.
3 OF 20
Bleacher Report Media

It's not all that far-fetched to suggest Okafor is already the NBA's most deft low-post scorer...even though he's still in college. His use of footwork and fakes to get to the basket, and his ability to finish from nearly every conceivable vantage point, belie his age.

Okafor's physical gifts are nothing to sneeze at, either. He's not a particularly impressive athlete, but his size (6'11", 270 lbs) and 7'5" wingspan make for more than solid starting material.

Okafor has all the makings of a 20-point scorer, perhaps even from the get-go as a pro. And if he improves his conditioning and improves defensively, he'll be an elite big man for years to come.

Scout's Take:

"His ability to play around the basket and be a beast down low, and his ability to be such a wide body [make him special]. He's going to be tough to defend. Right now, we've got a lot of thin 5s, and I just see that making a change."

Best-Case Prediction:

Okafor is the first player taken in the 2015 NBA draft. The team that selects him is able to tailor its style of play (i.e. methodical, half-court basketball) and its roster (i.e. good shooters, smart passers, rim protectors at other positions) to suit Okafor's strengths and mask his weaknesses. Okafor, in turn, becomes an All-Star and a reliable 20-10 guy at center.
17. DeAndre Jordan, C, Los Angeles Clippers
4 OF 20
Bleacher Report Media

The mere idea of putting Jordan on the same page—much less in the same sentence—as Wilt Chamberlain seems preposterous. Jordan is the third banana on a team that's yet to reach the conference finals, while Chamberlain is widely regarded as one of the greatest players of all time.

In many ways, though, the two aren't so different. Like Chamberlain in his day, Jordan is arguably the best athlete at his position. Heck, you'd be fortunate to find any player at any position who combines size (6'11, 250 lbs), speed, strength, leaping ability and strong hands quite like D.J. does.

While there's really no comparison between Jordan and the Big Dipper, statistically speaking, the two share surprisingly close company. For one, Jordan will finish as just

the second player in NBA history

to convert better than 70 percent of his shot attempts while qualifying for the field-goal percentage crown; Chamberlain pulled that trick with the Lakers in 1972-73.

If that weren't enough, Jordan now stands as the first player since Chamberlain to lead the league in rebounding and field-goal percentage in consecutive seasons.

Maybe putting the two together isn't such a preposterous idea after all.

Scout's Take:

"He's not going to be an offensive guy. I think the game has swung already. Compared to 10 or 15 years ago, you're really looking for rim protection and a defensive-minded center. You're not looking for scoring out of your center other than dunks."

Best-Case Scenario:

Jordan re-signs with the Clippers this summer and continues to refine his defensive fundamentals while doing what he does best: clean the glass, intimidate in the paint and throw down lobs. Eventually, Jordan establishes himself as the league's preeminent stopper at center and is recognized as the Defensive Player of the Year. On the other end, Jordan does enough to sharpen his free-throw shooting so as to not be a liability on offense.
16. John Wall, PG, Washington Wizards
5 OF 20
Bleacher Report Media

Speed and athleticism have been Wall's calling cards since well before the Wizards made him the No. 1 pick in 2010. At times, Wall's impressive physical abilities were as much the drivers of his triumphs as they were the root causes of his failures.

To Wall's credit, he appears to be well on his way to mastering the art of changing speeds. "H

e's a totally different player than the one that came here," Miles Rawls, a longtime D.C. hoops maven, told ESPN's Mike Wise. "At first he was like a crash dummy, goin' 100 miles an hour, runnin' into whoever was under the basket. Now we got somethin' special."

Special enough for second in the league in assists (at 10.0 per game) while upping his field-goal percentage to a career-best 44.8 percent and transforming Washington from NBA laughingstock to Eastern Conference threat. So long as Wall keeps honing his skills, he should be able to withstand whatever decline in quickness will inevitably come with age.

Scout's Take:

"Being able to help his team win games—that's the sign. It's like Magic Johnson. He was a great passer, but what he did was he made that team win. If you're a point guard, that's what you have to do. You can get assists, you can do a lot of great things, but W's mean the difference between a good player and a great player. If he can get his team into the 50s and 60s every year, that's the biggest thing, getting his team to win games, then he'll be there. He's fast as s--t, but you have to play under control and make others better."

Best-Case Prediction:

Wall leads the Wizards to their longest and most fruitful period of sustained success since the 1970s. Along the way, he establishes himself as a perennial All-Star starter, takes home an MVP and leads Washington to a title, with a helping hand from a major free-agent acquisition in the summer of 2016.
6 OF 20
Bleacher Report Media

If Beal can stay healthy, he has everything he needs be an All-Star in the years to come. His three-point shooting has improved every year, to 41.6 percent this season, as have his playmaking abilities.

Granted, Beal doesn't have to do much with the ball other than shoot it, thanks in no small part to John Wall, who's created more points by assist per game this season than anyone other than Rajon Rondo in Boston and Chris Paul (per NBA.com).

But that's the point: Beal's effectiveness is and will be tightly intertwined with playing alongside Wall. And since they'll both still be in their 20s come 2020, Beal, in particular, should be enjoying the fruits of Wall's labor when the next decade begins.

Scout's Take:

"I think Bradley Beal is a guy that has a chance there, too, if he gets healthy, the way he can stroke it. You look at, he's not playing right now, Washington's getting beat. When he's on the floor, he's such a dominant factor. He's pretty special."

Best-Case Prediction:

Beal stays healthy long enough to grow into an All-Star. His shooting stroke—one of the prettiest and most lethal in the league—earns him all manner of accolades, but it's his surprisingly effective all-around game that thrusts him into the discussion of the game's best 2-guards, right alongside Klay Thompson,

James Harden

and Andrew Wiggins.
14. Andre Drummond, C, Detroit Pistons
7 OF 20
Ron Hoskins/Getty Images

Drummond is already enjoying the benefits of playing for a competent coach on a quality Pistons club, albeit one whose record remains skewed by a 5-23 start. Stan Van Gundy's decision to cut ties with

Josh Smith

earlier this season opened up more space for Drummond to operate, now and going forward.

Not that Drummond yet has the low-post skills to reliably make use of that space as anything other than a lob-catcher and board-crasher. According to

NBA.com

, Drummond has scored a subpar 0.68 points per possession in the post—a mark that leaves him just shy of the 22nd percentile in that regard.

Fortunately for Detroit, Drummond is young and is already plenty productive (13.7 points, 13.5 rebounds, 1.9 blocks), despite relying so heavily on his impressive physical gifts.

Then again, Drummond's likely to cut just as imposing a figure five years from now as he does today, with a more refined skill set to boot.

Scout's Take:

"He is still learning the game, and his confidence is at a high pace. The future success of this team will help catapult his game to the next level."

Best-Case Prediction:

Drummond becomes a passable free-throw shooter and an effective low-post operator to complement his prodigious abilities as a rebounder and pick-and-roll finisher. His near-20-10 production and penchant for spectacular plays earn him All-Star and All-NBA status. His work as the leader of a basketball renaissance in Detroit, though, is what gets people whispering about Drummond for MVP.
13. Karl-Anthony Towns, C, Kentucky
8 OF 20
Bleacher Report Media

Towns isn't quite the diametric opposite of Okafor in next year's likely rookie class, but he's darn close. Where Okafor excels as a below-the-rim offensive fulcrum, Towns butters his bread with strength and athleticism on the defensive end.

Just don't mistake that for an inability to score on Towns' part. He's got all the makings of a superb pick-and-roll big, and has flashed a jumper that figures to be a real asset for his game going forward.

The biggest question for Towns is one of effort and commitment. Those who've tracked him since before his arrival at Kentucky marvel at a kid whose in-born gifts outstrip the vast majority of his peers but whose work ethic leaves much to be desired.

Whoever winds up with Towns in this year's draft can only hope a move to the NBA, wherein basketball is a 24/7 job, will be motivation enough to jump-start the Dominican native's motor.

Scout's Take:

"He's going to be pretty special in our league. He's pretty mobile, he can catch, he can do a lot of good things. He's a big, strong body who can play in the post."

Best-Case Prediction:

Towns is the No. 1 pick in the 2015 NBA draft. His skills, perfectly suited to pick-and-roll basketball, allow him to have an immediate impact within the context of the league's overarching style of play. He becomes no worse than the third-best big to come out of Kentucky under John Calipari, with some wondering if he might move up a rung in the years to come.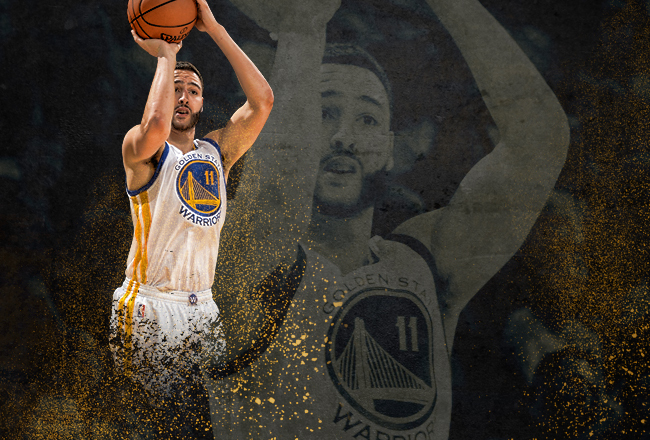 No 2-guard elicited quite as much excitement from scouts as did Thompson—and for good reason.

Stephen Curry

's Golden State sidekick has proved to be much more than that this season, with career highs across the board and the All-Star credentials to match.

The Washington State product has done well to build out and on his game since turning pro in 2011. Defensively, Thompson has emerged as one of the stingiest wings in the league, holding his foes to 41.7 percent shooting, per

NBA.com

. Offensively, he's become a proficient post-up scorer (0.88 points per possession on post-ups, good enough for the 60th percentile, per

NBA.com

) and has only begun to try his hand at attacking off the dribble.

When it comes to brass tacks, though, Thompson's viability as a star, both now and later, comes down to his world-class shooting ability. As it happens, his jumper has only sharpened over time, with a personal-best 43.5 percent of his three-point tries connecting so far through 2014-15.

Scout's Take:

"

Klay Thompson, to me, at that shooting guard is the cream of the crop. He works hard and his confidence level is sky high. His shot, that's stuff a coach can't teach. He just has the ability to do it."

Best-Case Prediction:

Thompson challenges his teammate, Stephen Curry, for the unofficial title of "NBA's best shooting guard" and James Harden and Andrew Wiggins for the top spot at his position. He and Curry guide Golden State to a title, with the potential for a dynastic run to open up the Warriors' new arena in San Francisco.